Crisis can strike any time, day or night. When feelings of hopelessness, isolation, shame, and anxiety lead people to think that suicide is their only option, they can't wait for help. They need to talk to someone at our suicide and crisis hotline...now.
24/7 Suicide & Crisis Hotline

If you are in crisis or have suicidal thoughts, please call our suicide crisis hotline at 214-828-1000. You can also text "CONNECT" to 741741 anytime to reach trained, caring volunteers at the National Crisis Text Line.
Suicide Awareness Day is September 25, 2019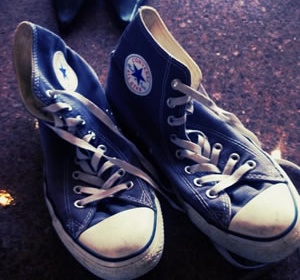 Please join the Greater Dallas Suicide Prevention Coalition* on Wednesday, September 25, 2019 at 11:00 AM at the Old Red Museum of Dallas County History & Culture located at 100 S Houston St, Dallas, TX 75202 for an important day to raise awareness of the number of lives lost to suicide in North Texas every year. Please help us gather shoes to represent the more than 600 lives lost to suicide in the Greater Dallas area this past year. From now until Noon on Tuesday, September 24, 2019, shoes may be brought to the Suicide and Crisis Center of North Texas' administrative offices: 2808 Swiss Avenue, Dallas, Texas 75204. All shoes will be donated to the Well Community following the event. Our Master of Ceremonies will be Hondo Robertson from Cumulus Radio Group and Host of "Impact Texas." Dallas County Commissioner Theresa Daniel will also join us. This important, annual event, serves to educate and remind us all of the critical importance of suicide prevention efforts in North Texas. For more information, please contact Margie Wright, Executive Director of the Suicide and Crisis Center of North Texas at (214) 824-7020.

* Coalition partners include: Baylor Scott & White; the Dallas Police; the Dallas VA; NAMI North Texas; Garland Police Dept.; American Foundation for Suicide Prevention; the Suicide and Crisis Center of North Texas; The Senior Source and the Dallas County Commissioner's Court.
Save the Date: #NTxGivingDay 2019 is 09.19.19

Guidelines for Media Reporting of Suicide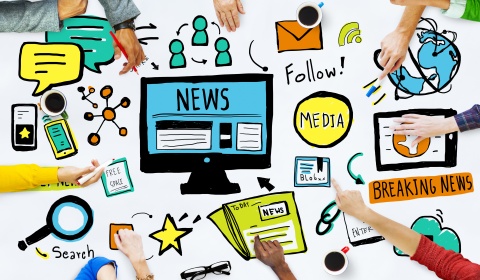 Suicide is a public health issue that should be handled with care and sensitivity when it comes to reporting by various news and media outlets. This is especially true in regard to headlines that may sensationalize or glamorize death, whether it be intentional or not. While such headlines may capture the reader's attention, an unintentional effect can be a higher risk of additional suicides. If you are a member of the media or press reporting on a suicide, please click the View Guidelines button to download best practices for reporting on this tragic public health issue.
View Guidelines
Stay In Touch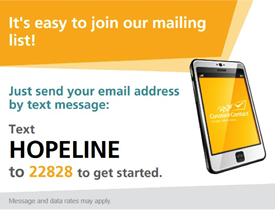 Stay in-the-know by signing up for email updates on upcoming events and important information and statistics. You will also have access to newsletters that contain stories and articles about suicide, tips on surviving (for survivors of suicide), and information about current and/or past events. You can sign up for updates by clicking on the button below or text "HOPELINE" to 22828 (message and data rates may apply).
Sign up for updates
Shop @ AmazonSmile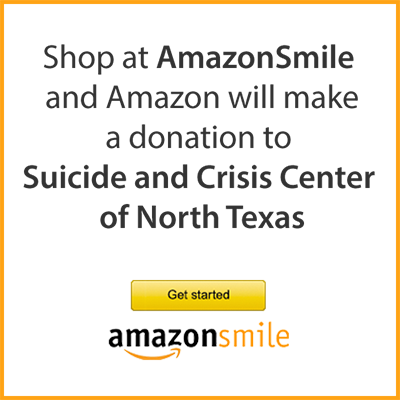 Shop at AmazonSmile and Amazon will donate 0.5% of the price of your eligible AmazonSmile purchases to Suicide and Crisis Center of North Texas whenever you shop on AmazonSmile.
Tom Thumb Good Neighbor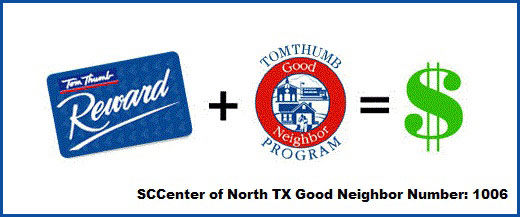 Don't forget to link our Good Neighbor Number (1006) to your Reward Card and help us raise funds the easy way!
Suicide is the 2nd Leading cause of Death for ages 15-34 in Texas.
Suicide is the 11th Leading Cause of Death in Texas.
More than twice as many people die by suicide in Texas annually than by homicide.